Augmented reality will be on hundreds of millions of Android devices in 2018, says Google
33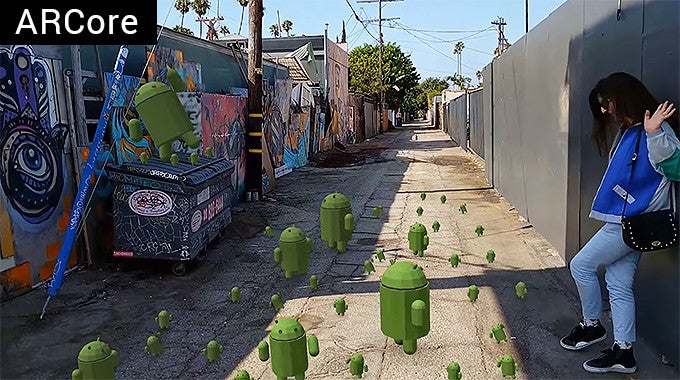 Hundreds of millions of Android smartphones will be capable of augmented reality (AR) come next year, says Google's VP of business and operations for virtual reality Amit Singh. Speaking at the Web Summit in Lisbon, Singh said that thanks to Google ARCore development framework, AR will be a daily thing for millions of people around the world in 2018.
"There will be hundreds of millions of phones that will be AR ready. And the current stage is … we are helping developers … build the experiences … so that it becomes a daily habit,"
Singh said during a talk at the summit.
Singh also touched on the opportunities for monetizing AR content, such as games and shopping applications.
"Augmented reality (will become) a core feature of most of Android over the next few years,"
Singh said.
"And once it does, I suspect the natural evolution of monetization comes through."
Google's
ARCore
SDK was released back in August and is intended for development of AR applications on devices without specialized depth sensors, and as such, is is widely available and easily accessible. It is currently available on the Google Pixel and Samsung Galaxy S8, but by the end of this year, Google promises to have ARCore running on more than 100 million Android devices worldwide.
Come next year, the Internet search giant expects that the number of supported devices will grow to "hundreds of millions," including low-and-mid-range phones.