Asus's ZenFone Live will allow you to livestream a fully beautified version of yourself
1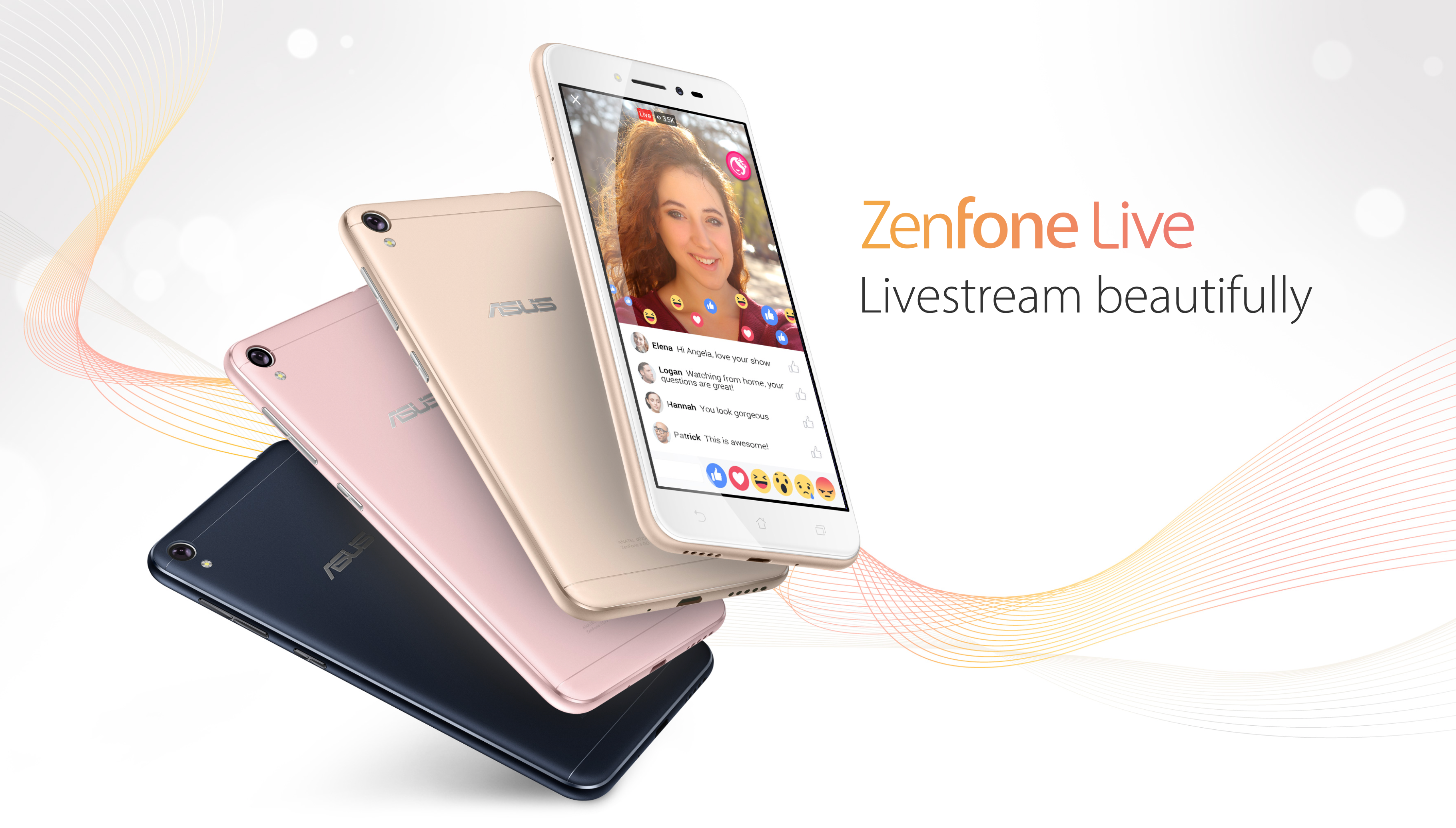 This past Saturday, we caught wind of an
upcoming smartphone from Asus by the name of the Zenfone 3 Go
. The Go appeared to be a budget version of the Asus Zenfone 3, but the leak at the time left the device looking incredibly bland and unexciting. Reported specs for the Go included a Snapdragon 410 processor, 2GB of RAM, and a 5-inch display with a measly resolution of 1280 x 720p HD. Albeit rather underwhelming, those are specifications that are still serviceable for a smartphone with an affordable price tag that isn't trying to reinvent the wheel. However, thanks to an official listing on the Asus website, we now have a more complete idea as to what this handset will be bringing to the table.
First off, it looks like the Zenfone 3 Go name is out the window and has been replaced with the Zenfone Live. Those previously leaked specs appear to still be in place, in addition to confirmation that the phone will run Android 6.0 out of the box, come with either 16GB of 32GB of expandable storage (up to 128GB), and run on a 2,650 mAh battery. All of this is packed inside a rather attractive metal housing that's available in gold, pink, and navy, but the real star of the show has to do with the phone's live streaming capabilities.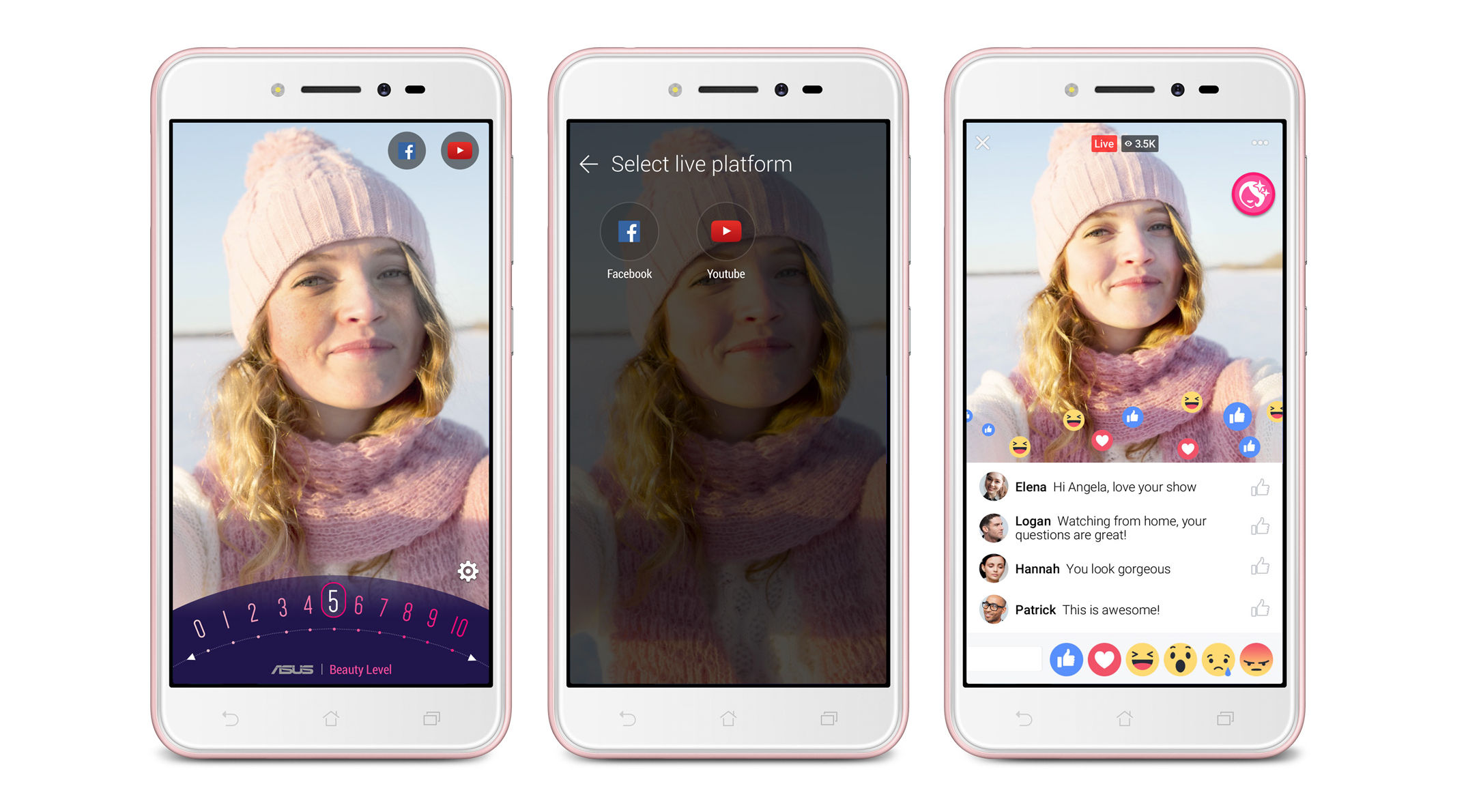 Asus says that the Zenfone Live is "the world's first smartphone with hardware-optimized, real-time beautification technology, making it possible to share an even more glamorous version of yourself - Live!" Essentially, the Zenfone Live will allow you to livestream video to Facebook, YouTube, and "other popular streaming apps" while having a beautification filter applied to your profile the entire time - you know, the one that often makes you look like some sort of alien creature when you crank the beauty mode up to 10.
The Zenfone Live is all about making you look as good as possible while livestreaming
In addition to the real-time beauty filter while livestreaming your daily activities with your friends and followers, the Live also comes equipped with dual-MEMS noise-canceling microphones that should make your voice much louder and clearer while blocking out unwanted background noise. The selfie camera itself is a 5MP sensor with an f/2.2 aperture and 1.4 micron pixels, and you'll also find an 82-degrees field of view and front-facing flash to ensure that your selfies and live videos look as sharp and life-like as possible.
There's currently no information on pricing or availability, but we'd be surprised if the Zenfone Live didn't make some sort of appearance at MWC with this information paired with it.