Asus says it will be one of the first with the Android Jelly Bean update
7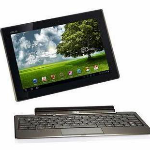 This story really shouldn't be any surprise, but we get the feeling some out there may try to blow it up into something that it's not. In our estimation, Asus made a comment that was wholly accurate, and based on reality, but even the original source for the comment has made too much of it.

Here's what Asus Corporate VP Benson Lin told TechRadar: "Asus is very close to Google, so once they have Android 5.0 I think there will be a high possibility that we will be the first wave to offer the Jelly Bean update." And, here's the headline that TechRadar put on the article: "Android Jelly Bean could come first from Asus." Does everyone see the disconnect here?
Lin told the truth: Asus is close to Google, and it will likely be in
the first wave
to offer the Jelly Bean update. You know, just like Asus was the first to offer the Ice Cream Sandwich update after that was released. And, why is Asus able to make this statement truthfully? Because, Asus does two important things: 1) Asus doesn't put a heavy skin on Android, and 2) Asus doesn't lock its tablets to a carrier. This means that there is little work to be done to get Android working on Asus devices, and no carrier approval to wait on, which are the two biggest roadblocks to Android updates.
So, yes, Asus will likely be in the first wave to offer the Jelly Bean update, and could even be the first 3rd party manufacturer to offer the update after whatever Nexus device launches Android 5.0. But, that's exactly what we should expect from a company that knows the fastest route to Android updates.