Asus ME172V specs, first images and price leak out: the $129 tablet?
15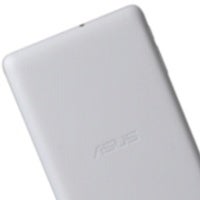 The $99 Nexus tablet has been a dream for many of us, and now it finally seems we are close to getting it. The Asus ME172V is said to be the next mass super-affordable tablet and now it has appeared in retailers' listings with its full specs and what looks like official images.
There are a few slight details - the Asus ME172V won't be of the Nexus brand, instead it would just be a regular Android tablet by Asus. And the $99 price will actually be more like $129 to $149 (make this €129 to €149 for Europe). Still, it looks like a thing that will sell like hotcakes.
The ME172V will be a 7-inch tablet that will bear close resemblance to the Nexus 7 in terms of looks and design. It will come in either black or white, and will be offered in a Wi-Fi-only version, no 3G/4G cellular connectivity model is expected.
We also know that it will be built out of "simple" materials (our guess is good ol' plastic), but still have an excellent price to quality ratio. Finally, here is what you've all been waiting for, the leaked specs and pictures.
Asus ME172V specs
Operating system: Android 4.1 Jelly Bean
Screen: 7-inch 1024 x 600-
pixel
TN type display (not an IPS screen like on the Nexus 7)
Processor: VIA WM8950
Memory: 1GB of RAM
Storage: 16GB SSD
Camera:
1.3
megapixel front camera
source:
Notebookitalia.it
Thanks, Marco!