Are you interested in learning how to become a developer? Microsoft has you covered
6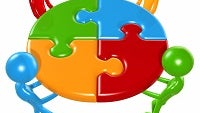 You could learn to develop for Windows Phone in one weekend if you have some of the basic programming skills already. However, if you are lacking those coding basics, Microsoft still has you covered with a series for "absolute beginners" to teach the fundamentals of C# (C-sharp) which is part of Microsoft's Visual Studio for developers.
These programs can be found on Channel 9, which is Microsoft's developer community site. Like other community sites, there are forums, videos and links to help developers of all levels find the information they need to thrive.
If you already have some programming experience, then
"Windows Phone 8 Development for Absolute Beginners"
will introduce you to the Windows Phone SDK and the fundamentals for building your first Windows Phone app. The video series covers 35 parts and 11 hours of instruction which means that if you have a comfy chair, some caffeine and maybe a few bags of Cheetos you can blast through the series in a weekend (assuming you pause to follow along on your computer).
For those that do not have programming experience, the series
"C# Fundamentals: Development for Absolute Beginners"
is the place to start, with a 25 part video program which literally starts at the very beginning by explaining and creating a very simple application using Notepad of all things, and then showing how much easier it is to do the same thing using the Visual Studio IDE.
These two programs are just the tip of the iceberg, as Channel 9 has a long list of "absolute beginners" series available covering everything from C# to JavaScript, HTML5, Visual Basic and more. Not sure? We embedded the introduction videos from the Windows Phone 8 and C# programs for beginners below to whet your appetite. What are you going to build?
sources:
Channel9
via
WPCentral