Are you getting the new iPad? (Poll results)
22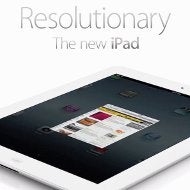 New year,
new iPad
- this one with
unseen display resolution
, faster graphics chip, better camera, Siri-powered dictation and the obligatory
4G LTE connectivity
. Yet it is the market that will ultimately decide whether it is a worthy upgrade, so we asked you last week whether you plan to get the third edition of the world's most popular tablet.
The majority of the 1000+ votes went for "Nope".

Close to 65%

of the people who voted don't plan on buying the new iPad, and apparently won't be getting the iPad 2 as well, since we had a separate question for that.

Second place with 14.48%

of the surveyed takes the "I'll wait and see" approach, of those intending to check out a few initial reviews and testimonies first, before they jump the $499 and above gun.
A

close third with 14.29%

went to the folks who are already pulling the trigger with pre-orders and such, marking a bit less than 30% of people, together with the previous category, who already ordered or intend to get the new iPad.
The

smallest 6.95% category

went to those who now view the iPad 2 as a pretty good deal starting at $399. If you thought higher screen resolution, faster graphics and LTE wouldn't be that important compared to what the iPad 2 already offers - apparently those who intend to get the new iPad think they are definitely worth a $100, not to mention the coolness factor coming with the "new iPad".