Are you excited about Intel's push in mobile processors?
25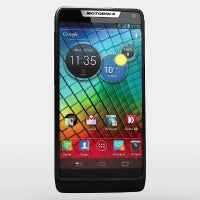 So here it is then, the
Motorola RAZR i
! The first phone to feature a processor clocked at 2GHz, and way more importantly, one of the very first phones to feature a processor made by Intel! The two companies just
announced the first fruit of their collaboration
, and we have to admit that it does look pretty well.
Actually, the RAZR i is something like an Intel Inside version of the recently-announced RAZR M. It's a great handset with a smaller form-factor than the behemoths we're seeing lately. Still, the phone sports a sizable 4.3" screen so there's plenty of screen real estate to enjoy. But hey, we're not here to convince you how good it is! We're here to see what your opinion is regarding Intel's late entry into the mobile processor market.
For years now it's been rumored and reported that Intel is joining the mobile SoC race. The company itself has talked about it quite a few times, but somehow, it just couldn't come out with a solution that doesn't drain your battery in a matter of a few hours. Now, it seems that Intel has finally gotten it right, with its mobile Atom processor being featured in the RAZR i. It's a single-core CPU, something that silicon aficionados may not be too excited about, but still, it will be achieving speeds of up to 2GHz, so this should compensate for the lack of cores.
Anyways, let us hear what you think about all this - are you excited about Intel's push in mobile processors? Do you think they have the technology and skill to match or even out-perform ARM's power-efficient solutions? Please cast your votes in the following poll!