Are these the front panels for the Samsung Galaxy S8 and Samsung Galaxy S8 Plus?
58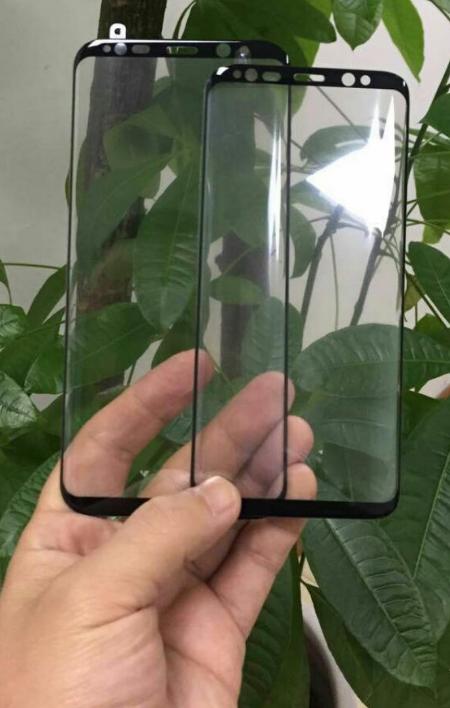 Photo allegedly reveals the front panel for the Galaxy S8 Plus (L) and Galaxy S8 (R)
The latest rumor on the
Samsung Galaxy S8
has the device coming to Barcelona to meet with only a few people at MWC 2017.
It won't be until March 29th
when Samsung's most important phone in years sees the light of day. This will be the company's first top shelf model produced after the
Samsung Galaxy Note 7
debacle. The Galaxy S8 will reportedly be launched during the 17th week of the year, which works out to a release date in between April 24th through the 30th. Pricing starts at $849.
The unveiling and launch dates are not verified, and neither is the photo that accompanies this story. It allegedly shows the front panel for both the 5.7-inch Galaxy S8 and the 6.2-inch Samsung Galaxy S8 Plus. As you can see from the image, both models will sport dual-curved-edge displays confirming speculation that there will be no Galaxy S8 model with a flat screen. As you can see, the bezels are quite thin.
Since there is no proof that these are the actual panels, we do recommend that you read this with your cynical eye. In other words, take this story with the proverbial grain of salt.
source: @dfordesign