Apps on iPhone 5s are crashing twice more often than on previous models
80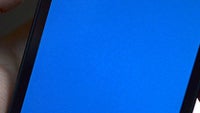 We've praised the Apple iPhone 5s for its meaningful innovation with Touch ID and for its great hardware put in that same aluminum box, but we also have to admit that iOS 7 on it comes with a surprising amount of bugs and issues, especially for an Apple release.
Now, our observations are confirmed by app platform Crittercism that claims iPhone 5s apps crash twice as often as apps on other models.
"Anytime there is new hardware or software release, we see issues,"
Crittercism chief executive Andrew Levy said.
"Inevitably, over time, those issues get resolved."
iOS 7 is getting a lot of bad press not just for the sub-par icon design, but also for its functionality and things like
alignment issues and so many more
. Now, we've seen an influx of reports about the blue screen of death (BSOD) appearing way too often on users' screens. Those blue screens come up mostly after multitasking.
"The good news is that Apple is certainly aware of issues,"
Levy added.
"They've pushed out two iOS updates for iOS 7 … Apple is doing a really good job of addressing these issues as they come up."

The situation is improving, but it's still not where it has to be and the products are out on the market right now. Truth be told, some of the issues may have arisen simply from the fact that developers did not have enough time to adapt their apps to the new hardware and the 64-bit Apple A7 chip, which could be the culprit.
source:
Crittercism
via
AllThingsD