Apple's magical 'average selling price' not so magical anymore
50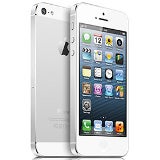 One of the things that financiers admire Apple for is its incredibly high ASP, or average selling price. It is simply the average price it's selling its products at. For example, if we sell you one $400 phone and one $200 phone, our ASP will be $300.
Now, the story is that Apple's sky-high ASP has been going down lately. According to the Consumer Intelligence Research Partners, or CIRP, users have bought more last-gen iPhones and iPhones with lower storage capacities compared to previous years. We can probably explain this by acknowledging the fact that Apple currently has a line-up of very attractive products, including the iPhone 4, which is currently available for free on contract. The cool legacy models available, plus consumers going for smaller capacity iPhones have caused Apple's notoriously high ASP to go down a bit during the recent months.
The short-term lose of profits, however, might translate into a long-term win, as by offering customers iPhones for free, Apple is effectively expanding its market reach, meaning that more consumers may get entangled in its software ecosystem. And once a user invests a considerable amount of money in apps, they are less likely to make a switch to another platform. Whether that is the reasoning behind Apple's tactics, though, we cannot be sure.
via:
AllThingsD