Apple's lawsuit against Proview over the iPad name dismissed, Proview still seeks $1.5 billion for infringement
17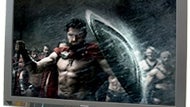 Proview, the cheap monitors and other gear of which you might have seen here and there, has been spared an Apple lawsuit from the People's Court of Shenzhen over the iPad trade name, launched in May of last year.
The court has said that Proview Technology has registered the trademark iPad
as late back as the year 2000
, when Apple's tablet has not even been a twinkle in SJ's eye yet, for use in China and other regions. According to the local Southern Metropolis Daily newspaper, citing court documents it obtained, Apple's lawsuit has been dismissed on that ground.
Apparently Proview was planted an idea, though, and the company has been having a counter-lawsuit in its turn since last October, seeking up to 10 billion yuan ($1.5 billion) from Apple for copyright infringement in China. Apple bought the name from Proview Technology to use in Europe and other parts of the world for $55 000 last year, but apparently the trademark rights are still in ownership of Proview for China, hence the $1.5 billion request. The lawsuit fun around Apple never ends.
via
Reuters
&
MarketWatch