Apple's carrier agnostic SIM in the new iPad Air 2 gets locked if you choose AT&T
18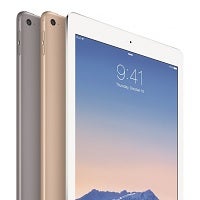 The special SIM card
that comes with the cellular data enabled
Apple iPad Air 2
is a big deal as far as SIM cards go. People that pick up the new tablet have a choice to activate service with either AT&T, Sprint, or T-Mobile.
If you pick Sprint or T-Mobile, you are can switch service providers with no concern about changing the SIM card like you would have to do with traditional modules.
If you pick AT&T however, once that activation is complete, the SIM card will be permanently locked to AT&T service. Should you decide to switch providers, you will need to get a new SIM card from Apple. Why is this the case? According to AT&T spokesman Mark Siegel, "it's just the way we've chosen to do it." We're scratching our heads too.
Despite the SIM card inconvenience, the iPad Air 2 itself remains an unlocked tablet. This circumstance basically side-steps the idea behind the Apple SIM card, but at least the AT&T SIM card lock does not limit a user's choice. Of course, Verizon customers have to use a Verizon-issued SIM card anyway, so as nifty as Apple's SIM card is, the AT&T service issue is arguably not unique.
sources:
TechCrunch
and
re/code