Apple's acquisition of Beats gets EU approval
7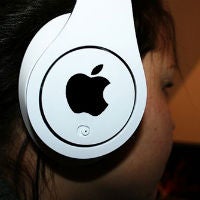 As with every massive acquisition, the announcement doesn't really mean all that much until all of the regulatory bodies around the world sign off on the deal. Google announced intentions to sell Motorola to Lenovo back in
January
, but no regulatory bodies have approved that deal yet. It took about
8 months
for the Microsoft/Nokia deal to be completed. Now, Apple has cleared one hurdle in its purchase of Beats Audio.
European Union antitrust regulators in the European Commission have approved the $3 billion sale, saying that the combined headphone market share will be low for Apple; and, there will still be quite a lot of competition in the headphone and streaming music markets. It is expected that the Apple deal will go through much faster than either the Motorola or Nokia deals, because there is far less antitrust concern with Apple buying Beats, and there aren't the international concerns about where money and jobs could be gained and lost, as both companies are American.
The ultimate goal of Apple buying Beats is still somewhat unclear, although the iconic Beats branding is obviously an appeal to Apple, and it does need some help with its streaming music offerings. Many still believe that the real purchase was for the star power with Dr Dre, Jimmy Iovine, and the myriad athletes and celebrities already on-board in Beats ads. Of course, the faster the deal goes through, the faster we'll get to see what Apple has planned.