Apple's VoIP hires are about working with the carriers, not leaving them
2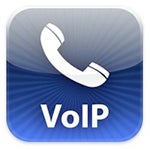 Apple recently posted a job opening on its website looking for IP telephony engineers to work on its iOS platform. The posting has resulted in speculation that perhaps Apple is going to take on the network carriers, creating its own VoIP network service, presumably combined with purchasing data from current carriers, or building out their own network.
To be sure, this isn't a wholly crazy idea. Steve Jobs
explored the possibility
of shirking the carriers altogether. Google is also rumored to have
dabbled in the idea
, and the
original idea
behind the Nexus One retail strategy was to disrupt the carrier pricing strategy, although it
didn't work out
well for them.
In short, lots of tech companies have looked at ways to help reduce the carriers to dumb pipe companies; such a move would be immensely beneficial to consumers, as the carriers charge fees for voice and
text messaging
that are far higher than the data cost would justify. That's why carriers restricted (and still restrict) some VoIP implementations on smartphones, and why they chafe at
iMessage
and other data-based texting apps.
But, as GigaOm has pointed out, this hire is not evidence that Apple is finally going down this path. The job posting specifically asks for "
experience in SIP, real-time transport protocol (RTP), and VoIP related protocols…familiarity with telecommunication network architectures: GSM/UMTS, CDMA, VoIP, IMS.
"
If you aren't familiar with all those acronyms, the key here is IMS (IP Multimedia Subsystem); IMS is a standard that is being implemented by many of the world's largest carriers to bring voice communication over LTE. In the U.S., three of the four major carriers either have, or have committed to implementing voice and text services using IMS.
IMS is a carrier-driven standard, and it comes with a lot "baggage", the kind of
legacy
support you need when you have to maintain backwards compatibility with everyone's phone. It's almost certainly not the type of standard that Apple would choose if it were going to build an iPhone-based VoIP network. It appears instead that Apple is looking for engineers to add voice over LTE capabilities to iOS (presumably for upcoming iPhones), which is somewhat exciting in and of itself.
But if you were hoping that this move was related to Apple bucking the carriers to provide a customer-centric data network…we're afraid that's probably not in the cards right now. Or at the least, it's not what's behind this latest job posting.
source:
Apple job posting
;
GigaOm