Apple's Tim Cook talks up the "huge leap forward for iOS" with Swift
4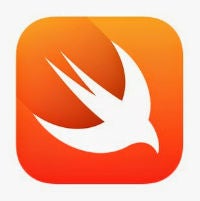 As part of an earnings call, after the numbers have been laid out, the head of the company usually talks to analysts a bit about the state of the company and a few interesting items on the horizon. We just heard Microsoft CEO Satya Nadella talking about the
convergence of Windows
. Now, we're getting some info on what Apple CEO Tim Cook said regarding the Swift language and Apple's partnership with IBM.
Cook really took time to talk up the new Swift language that Apple has created for iOS and MacOS development. He praised the language for being "easy to learn", allowing the creation of "lightning fast" apps, eliminating "entire classes of unsafe code", and even making "writing code interactive and fun". That is a marketing buzzword bonanza right there. Of course, Swift has bigger aims than that because iOS will soon have more hooks in cars, wearables, and smart home technology, and Swift could make developing apps much easier.
Swift is also a big part of Apple's push into enterprise with IBM. There are plans for Apple and IBM "to bring over 100 MobileFirst apps to enterprise clients, each addressing a specific industry need or opportunity", all written with Swift. Apple has big plans for iOS, but it appears that Swift is the key to making a lot of those plans work.