Bummer, Apple's HomePod speaker may not let you stream Bluetooth audio
21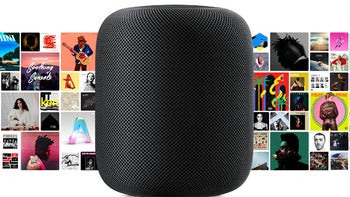 Apple's
HomePod
smart speaker
launch date
is fast approaching next week, yet we are just now learning that you won't be able to play audio on it vi... you guessed it... Bluetooth, despite that the HomePod is equipped with the latest high-range, low-power 5.0 version of the wireless connectivity standard. So, what are my options to run tunes on the HomePod, you ask? Well, straight from the newly updated audio sources list that Apple just posted:

While lock-up to the Apple ecosystem could pretty much be expected with ease, a full-bore such effort comes as a tad of a surprise. Thus, while you will be able to stream tunes via the new and improved AirPlay standard, Bluetooth is a no-go, it seems, even from your iPhone, let alone another handset.
Other options include Apple Music, your library matches in iCloud, Beats 1, podcasts, and the AirPlay's "other content" option likely means stream other music subscription services in a barebones manner. Apple Music subs with Android may have to look elsewhere for their smart speaker needs, it looks like.