Apple's CEO Tim Cook got paid more in 2014 than in 2012 and 2013 combined
87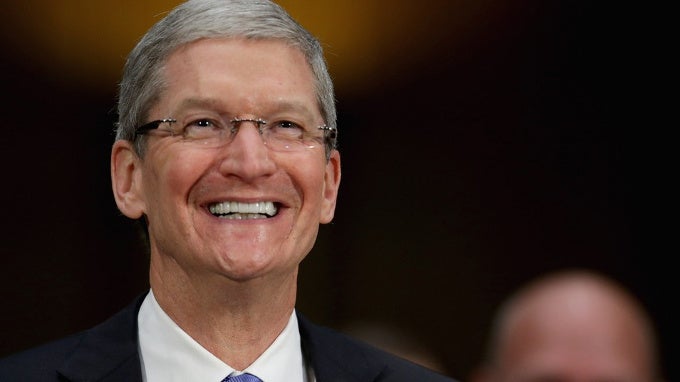 Several months ago,
we told you that Tim Cook
brought home roughly $4.25 million as salary, which was a little over his 2012 paycheck of $4.17 million. As a reminder, the bigger portion of these sums is a non-equity compensation, which varies with the company's overall performance throughout the fiscal year.
Well, Apple surely has a great year, as Tim Cook brought some $9,222,638 in 2014. $1.7 million of these were Cook's regular yearly pay, $6.7 million were his non-equity compensations for Apple's ostensibly outstanding performance, and $774,176 in additional compensations.
This is more than double than the CEO's 2013 earnings. What's more, his 2014 paycheck is bigger than his 2012 ($4,174,992) and 2013 ($4,252,727) ones combined.
Interestingly enough, Samsung Mobile's CEO, JK Shin, had a higher salary in 2013 than Apple's CEO, but we suppose that this won't be the case in 2014, as Samsung is struggling to keep up with the competition and keep its leading position on the smartphone market.
Undoubtedly, the wild worldwide success of the
Apple iPhone 6
and the
iPhone 6 Plus
is to blame for this spectacular market performance. Cupertino continues to acquire bigger portions of important global markets -
yesterday it became clear
that Apple might be on the verge of surpassing Samsung in the latter's home market, South Korea.