Apple working on both iOS 5.0.2 and 5.1
48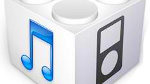 Reports have said that Apple is hard at work both on iOS 5.0.2, which aims to keep fighting the nagging battery issues that users have, and also iOS 5.1 which looks to add new features to Siri.
The report comes from German-language technology blog Macerkopf.de which claims to have information received from an anonymous Apple software engineer. The report says that Apple is not only working to fix
persistent battery issues
with iOS 5.0.2, but is working towards the first major update with iOS 5.1. According to the source, iOS 5.1 may introduce new features to Siri including taking pictures or recording video, or toggling WiFi or Bluetooth on and off.
There is no timetable for either update, but as always, we'll let you know when things happen.