Apple working on a camera system with two image sensors?
11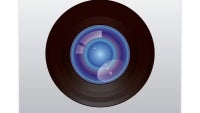 It looks like Apple has been toyingwith dual-camera concepts as well. A Cupertino patent application(USPTO – No.13/331543), published last Thursday outlines a camerawhich relies on two separate imaging sensors. One is used to capturelighting data, while the other captures color information. The finalimage is, unsurprisingly, rendered using data from both sensors.According to the patent description, this design would allow forclearer photos, better color reproduction, and cheaper assembly.
However, the innovation leaves us withthe impression that, above all, the company is looking to minimizethe camera module's footprint by splitting it in two. Obviously, acamera module with the two sensors embedded is bigger, which dictatesthe device's design. The iPad Air clearly stated that thickness isone of Apple's major design obsessions at the moment, and variousrumors have referred to the upcoming iPhone 6 as "iPhone Air".Seeing Apple work on ways to make its devices thinner and lighterwithout changing how they work makes this possibility increasinglyrealistic.
via AppleInsider