Apple wins a patent for their wireless activation process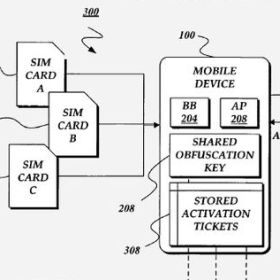 Here's a win for iPhone owners everywhere...at least when it comes to your control over which carrier you use.
Apple
has been awarded a patent for their wireless activation process.
If you've owned an iPhone, you know that you have to take the iPhone home, and activate it via iTunes. That differs from the usual in-store activation process. For Apple stores, and your carriers, that means less time spent per sale, and a (theoretically) more efficient process.
Apple's patent means that carriers will have less control over the activation process in the future. So users might be able to place more than one activation ticket on the device, and activate multiple SIM cards. This is particularly welcome news to iPhone owners who want to use their device in multiple countries on multiple carriers.
When the
iPhone 5
comes along, that means that owners might not have to tip-toe around to use their iPhone on a different carrier. But we can't make any promises. Carriers will surely resist customers' ability to change carriers.
You might ask, "Why would Apple want to do something that could upset carriers?". Well, manufacturers, like Apple, would save a great deal of money in manufacturing and inventory if they didn't have to add service provider locks. So, predictably, it's just dollars and cents. But we can expect to hear more about this one.
source:
Patently Apple
via
IntoMobile