Apple will be waiting for some time to get that $1 billion from Samsung
38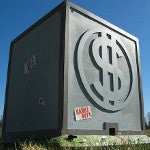 How loaded is Apple? How about so loaded that it could fit ten of Scrooge Mc Duck's vaults into its own safe. Actually, Apple is so flush that it reached a agreement with Samsung on Monday regarding a schedule for
enforcing the judgment and handling post-verdict motions
. The idea is to take the burden off of the court while post-trial motions are being decided. Judge Koh must still sign off of the agreement which includes a schedule and page limits for motions to discuss attorney and court costs. These motions will be filled 14 days after Judge Koh signs off on the last post-motion verdict.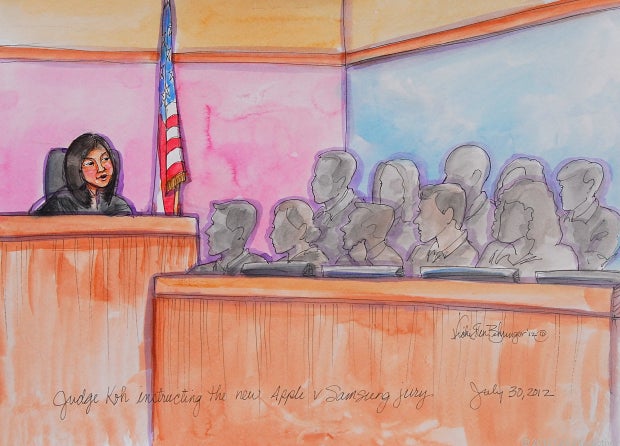 Judge Luvy Koh will still need to sign off on all post-trial motions
While Apple didn't object to Samsung asking for a stay of the judgment while post-verdict motions are being heard, the Cupertino based firm wanted Samsung to post a bond during the hearings, and disagreed with Sammy's request to waive a bond because of the size of the jury's award. The stipulaton agreed to on Monday
prevents any attempt to collect on the judgment
until 14 days after the court has resolved the last post-trial motion. With the
hearing for post-trial motions set for December 6th
, and figuring that Judge Lucy Koh will need some time to write out her decisions, it won't be until early 2013 at the earliest when Apple will get paid-assuming the verdict holds. But there is no doubt that Samsung will ask for another stay of the billion dollar judgment while it appeals the verdict to the Federal Circuit, even before the ink dries on Judge Koh's last post-verdict ruling. That could delay Apple's billion dollar pay day for months of not years. By then, the amount owed to Apple could be in excess of $3 billion. Because the jury ruled that
Samsung willfully infringed on Apple's patents
, the judge has the option to triple the damages. That would make winning an appeal even more important to Samsung.
Instead of involving the court and spending for more court costs and attorney fees, Apple and Samsung have options that they might have agreed to with Monday's agreement. Since Samsung sells parts to Apple, the latter could simply withhold payment to Samsung for some invoices until the verdict is paid. An agreement might have been reached to cover how Samsung will post bonds if necessary, in the ten countries where both sides are facing each other in litigation. Lastly, both Apple and Samsung might have
agreed to the logistics of a billion dollar payout
with Apple allowing Samsung to pay the entire judgment from its U.S. operations even if some of the damages belong to the company's Korean division.
source:
FOSSPatents