Apple will ban DUI checkpoint apps from the App Store
28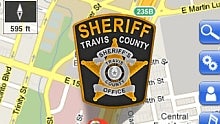 Back in March, U.S. senators Chuck Schumer, Frank Lautenberg, Harry Reid, and Tom Udall
urged mobile OS makers
to remove apps that share DUI checkpoint locations. They claimed that such apps, like Trapster and PhantomALERT, put "innocent families and children at risk".
And with the announcement of iOS 5, Apple has
changed their App Store guidelines
to ban such apps. Section 22.8 of the revised guidelines states that "Apps which contain DUI checkpoints that are not published by law enforcement agencies, or encourage and enable drunk driving, will be rejected".
Apple's ban follows RIM, who removed said apps from the App World months ago. There is no word on whether Google will comply with the measure. But given their lax restrictions, we doubt they will institute the ban unless there is more formal pressure.
Jalopnik
points out that, as such apps rely on crowdsourcing, drunk drivers could indicate such DUI checkpoints by other, less explicit means. Regardless of whether you think that such apps really 'encourage' drunk driving, Apple and RIM are making the right move. If someone lost a loved one to a driver using such an app, the courts could deem Apple/Google/RIM liable.
source:
Apple
via
Jalopnik
Recommended Stories