Apple wages a legal fight against Polish online food store A.pl for trademark violations
50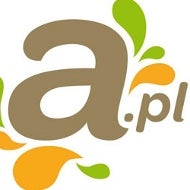 Apple is rarely gentle with those who it believes benefit unfairly from its good name and immense brand popularity, and the latest legal onslaught is being crashed on the unsuspecting heads of a Polish online food delivery store.
The couch potatoes dream company that gets food delivered to your doorstep, is called A.pl, which might be coincidental, or might be a clever marketing trick, considering how hugely popular Apple and its products are in Poland.
Cupertino has filed a request that the trademark for the name A.pl be stopped with the Polish Patent Office, as it says this creates confusion amongst consumers.
The Polish online food store ads don't help either, as they depict the famous bitten Apple logo against their "fresh" produce, which you can see below. The website that is owned by A.PL Internet SA (the full name of the company), is fresh24.pl, so the legal skirmish between the almighty Apple and the foodies might be waged for a good while. In any case, the Poles got their 15 minutes of fame for the matter already.