Apple too stubborn with iPhone pricing in emerging markets says the founder of Oppo and Vivo
24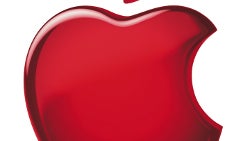 Duan Yongping, the founder of a couple of China-based smartphone manufacturers (Oppo and Vivo) said during an interview with Bloomberg that the iPhone is losing steam in China because Apple won't change its pricing to suit the China market. Mr. Duan points out that the non-installment price of the
Apple iPhone 7
in China is equivalent to $780 USD, which is one month's paycheck for some. Even the lower priced
Apple iPhone SE
can cost as much as the equivalent of $476 USD in China.
Apple had a rough 2016 in China as it is no longer one of the top three smartphone manufacturers in the country. Huawei was on top followed by Oppo, Vivo and Xiaomi. Apple dropped to fifth place. Duan says that Apple's iPhone business in China suffers from Apple's continued stubbornness. According to the smartphone veteran, Apple continues to seek high profit margins even if that costs them business in countries such as China and India.
"Apple couldn't beat us in China because even they have flaws. They're maybe too stubborn sometimes. They made a lot of great things, like their operating system, but we surpass them in other areas."-Duan Yongping, founder, Oppo and Vivo
Apple has already set its sites on India
, although the average Indian earns the equivalent of $3.10 a day. While the
Apple iPhone 5s
is the most popular model in the country, Apple is hoping that
its recent launch of a 32GB Apple iPhone 6 in emerging markets
becomes the new top seller in the region.
source:
AppleInsider