Apple to seek $40 from Samsung for each phone that allegedly infinged on Apple's patent
39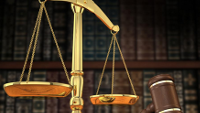 Apple and Samsung are about to head back to Judge Lucy Koh's courtroom for the sequel to their epic patent trial. After part of the damage award was vacated, and a new trial for damages held,
Samsung owes Apple $930 million
. The next trial, which includes more relevant devices like the
Samsung Galaxy S III
, is scheduled to begin on March 31st.
Back on January 23rd, Apple and Samsung met in United States District Court for the Northern District of California, with both firms trying to get the court to dismiss each others' claims. According to a transcript of the January 23rd meeting, for the upcoming trial Apple plans on demanding $40 from Samsung for each Samsung phone that allegedly infringed on one or more of the five Apple patents at the heart of this legal fight. These patents deal with unified search, data syncing, slide-to-unlock, the phone number tapping feature, and autocomplete.
The $40 per unit figure is not something that Samsung would ever agree to pay. It is interesting that in 2010, the year before this litigation commenced, Apple offered license to Samsung its entire IP portfolio for $30 per unit ($40 for tablets for the first 24 months) and the Korean manufacturer refused to bite. It is too bad that
both sides can't follow the example recently set by Nokia and HTC
. With the latter in danger of having an injunction placed on its Android devices in Germany,
both sides reached a global licensing agreement
. Perhaps there is just too much bad blood between the two rivals, and neither side wants to be the first to blink. Too bad really, because there is surely enough money going around for both to sign a reasonable licensing agreement and still make enough profit to satisfy stockholders.
source:
SCRIBD
,
FOSSPatents
via
SlashGear
>