Apple to roll out a redesigned iPhone 5, more iPads in 2012?
52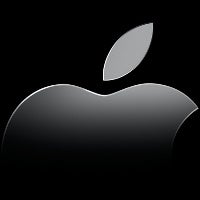 Remember last year's talk about a redesigned next-gen iPhone with a teardrop shape,
edge
-to-edge screen, a touch sensitive home button, and a larger screen? Remember how much of it came true? Exactly - none. Still 2012 is right around the corner and the rumor about a redesigned iPhone 5 persists.
This time an interesting analysis comes from Piper Jaffray's Gene Munster who believes that since Apple didn't bring a brand new design to the iPhone 4S, it should introduce overhauled looks in the iPhone 5. The analyst also predicted that the new iPhone will arrive in the summer, just as every iPhone except for the 4S did.
iPhone 5
will also define Apple's performance in 2013 and Munster expects two scenarios. In the base forecast, Apple will sell 142 million iPhones in 2013, and record an 18% boost in revenue. The other bull case option projects Apple selling 162 million iPhone units in 2013 and revenue could grow by 28%.
Munster sees the
iPad
as the other huge driving force behind Apple's possible future growth. The report mentions the possibility of both a lower-priced iPad that could arrive in late 2012 and the traditional redefinition of the iPad in spring 2012. In 2013, that could lead to 66 million iPads sold in the base case, and the whopping 77 million in the bull case, with revenue growing by 30% over the year.
Now, predicting Apple's launches is a tough task, but nonetheless, what's your take on this - do you think that Cupertino will indeed redesign the iPhone in 2012, and do you really want it to change?