Apple to increase staff in US retail locations for August and September
8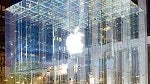 In perhaps a sign pointing directly towards the impending the release of the Apple iPhone 5, staffing in Apple retail locations in the US is said to be increasing for the months of August and September.
This report comes in addition to the news that Apple was recruiting additional staff for their retail stores in the UK as well. There are many things that go on this time of year that could lead to Apple's desire to increase their retail workforce.
The one thing that many people will point to is that the release of the iPhone 5 is expected to fall sometime during the next two months. However, it is possible that this increase in staffing could be due to students going back to school soon. Moreover, the Apple iPod Touch is due for a refresh and if prior release dates are any indication we should see a new model surface in September.
Still, we can only speculate as to Apple's reasoning behind their desire to increase staffing for a two month period. We are still a couple months away from the holiday sales season so that may be out of the question. Why do you think Apple is stocking up on retail employees? Tell us what you think in the comments below.
source:
MacRumors
Recommended Stories