Apple teases Black Friday online and in-store participation
14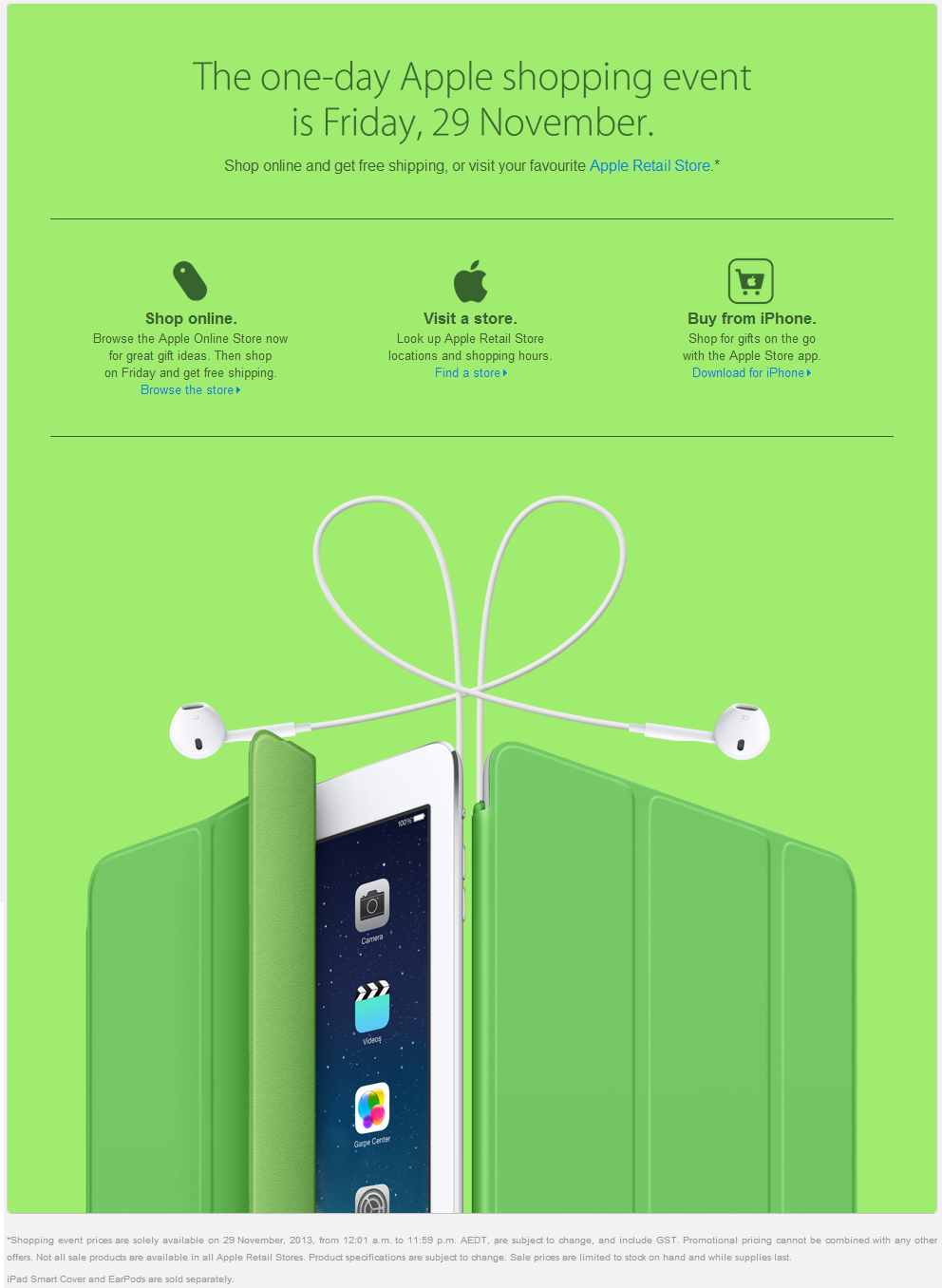 Apple has started advertising intention of paying its respects to the shopping holiday this Friday by enrolling both its on- and off-line locations into the craze. The information comes courtesy of Apple's Australian online store that already has a giant banner for the event.
We're not told exactly what to expect, though the image itself showcases an iPad, a SmartCover and a pair of Apple's EarPod, tied into the shape of a bow. These will all most likely end up for sale come Friday, and we're fairly sure that the folks from the land Down Under won't be alone in their good fortunes.
As you can see, Apple will be holding sales both online and in its brick & mortar retail locations, with the former getting free shipping as a bonus. If you squint real hard and give the fine pint a read, it'll dawn on you that usual Black Friday terms apply – prices, for one, are only valid from 12:01am to 11:59pm on November 29. Moreover, Black Friday-specific deals can't be paired with other, existing offers, not to mention that the promotional prices are only applicable for the stock at hand.
You're probably already prepping yourself psychologically (and psychically, at least you should) for Black Friday, so now would be a great time to have a read through our (still) short
Black Friday guide
, and keep checking back for more info.
source: Apple via
Apple Insider
Recommended Stories