Apple suit against Samsung dealing with "pinch-to-zoom" is stayed by German Court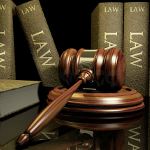 Earlier on Friday, we told you that it was expected that
some more of Apple's cases against Samsung would receive a Stay
which is basically a temporary suspension of court proceedings. Later on Friday, a
third Apple suit against Samsung received a stay
pending the resolution of another case in the German Federal Patent Court. In Germany, patents often are the subject of two separate but parallel cases with one involving the alleged infringement of a patent and the other ruling on the validity of the patent.
the court can remove the stay and the trial can resume
. Thus, this is not a loss for Apple or a victory for Samsung.
So far,
Apple has received three stays and one dismissal
of its cases against Samsung in Germany. As we pointed out earlier Friday, one of the stays involved a lawsuit revolving around the "slide-to-unlock" method which was suspended in March. The other involved a suit that was put on hold this month where Apple claimed that Samsung had infringed on Apple's photo gallery page-flipping patent. The stay was issued in Germany even though a court in the Netherlands had made a decision on the patent that established precedent and affirmed the patent.
source:
iPodnn