Apple sold $4.9 billion worth of the Apple Watch last year?
20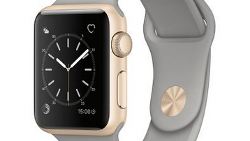 It is still hard to believe, but data computed by market researcher Asymco confirms
Tim Cook's recent comment about Apple being the top watch manufacturer in the world
. From a perspective of revenue, Rolex grossed $4.7 billion in 2016. With 1 million watches sold that year, the average Rolex cost $4,700. Asymco estimates that over the last 12 months, 15 million Apple Watch units have been sold with total revenue at $4.9 billion. The average price of a purchased Apple timepiece? $330.
Since the launch of Apple's smartwatch on April 24th, 2015, the research firm figures that Apple has sold 33 million watches generating $12 billion in sales. Rolex was founded in 1905 at a time when wrist watches was as far as personal mobile technology went at the time. But Rolex has decided to stick with analog watches and focus on selling fewer, but more expensive timepieces.
While Rolex is one of the best known non-smartwatch brands in the world, it is notable that in topping Rolex, Apple also bypassed a number of other famous mass market watchmakers including Seiko, Casio and Timex. And the story is just really beginning for the Apple Watch as Apple commits to making the device a major tool in monitoring the health of people around the world. If Apple can perfect the non-invasive 24/7 monitoring of user's blood glucose levels, the sky is the limit for the timepiece.
Considering that Apple keeps its mouth shut when it comes to actual sales and profit numbers for the smartwatch, you'd think that the Apple Watch was a big fat failure instead of the incredible success story that it has turned out to be.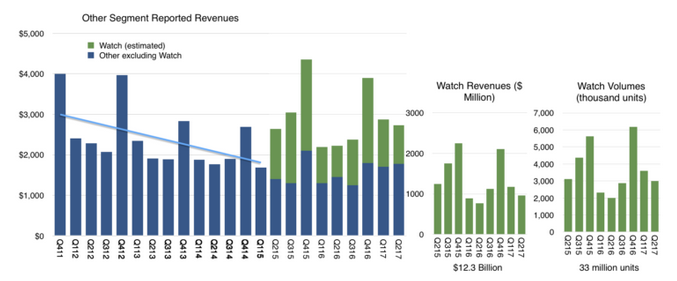 Asymco estimates that Apple has sold 33 million Apple Watch units since the product's debut in 2015
source:
Asymco
Recommended Stories