Apple slammed with another lawsuit in California, this time over unpaid lunch breaks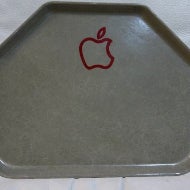 When you are at the top, lawsuits are piling up like arrows on a dart board from all sides, or at least that's the legal system around, as Apple just got slammed with another one, this time from its own employees. and about lunch breaks. No, we don't mean some far out iPhone assembly line at Foxconn, but Apple in California, where a lawsuit against it was just granted a class action status, representing about 20 000 of hourly Apple employees, both current and former.
The law firm that has taken the lawsuit on, initially received calls from its current clients, saying that Apple is not letting them take lunch breaks long after any stretched-out lunch time has passed. The case also builds on instances where Apple allegedly broke the state's wage and working hours laws, failing to compensate its earners for the breaks they missed, for instance. The attorneys from Hogue & Belong, who managed to obtain a class action status on their case, say that Apple now has seven lawyers lined up against it, and think that the Silicon Valley giant is starting to take the case seriously now.