Apple reportedly working on a Snapchat competitor, a more social iOS
75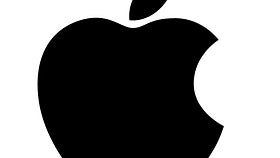 According to a new report from Bloomberg, Apple is working on a Snapchat competitor. The same report suggests that the iPhone maker is currently testing out more social connectivity features within iOS.

Anonymously speaking to Bloomberg, sources familiar with the situation say that Apple software engineers are currently working on a video-sharing app. Allegedly, Apple's plan is to create an app that allows users to record video, apply filters, and upload the resulting video to the social network in less than one minute. Supposedly, users will also be able to share videos using platforms such as Twitter. In short, Apple is believed to be experimenting with a Snapchat clone.

The sources also said that at least one working prototype of Apple's upcoming video sharing app records videos in the square format that Instagram has popularized among smartphone users.

Allegedly, Apple plans to launch this new app at some point in 2017. However, sources claim that Apple executives have yet to decide if the project will ever see the light of day. If the app fails to live up to the company's standards, some features might trickle over to the standard camera app in iOS.

The upcoming video sharing app is said to be developed by the same Apple division that also stood behind video software such as Final Cut Pro and iMovie.

As video sharing platforms are enjoying tremendous popularity, Apple is said to be looking into catering to the growing portion of smartphone users which are used to sharing videos with their friends.

The same Bloomberg report claims that Apple is currently testing a range of new social connectivity features for upcoming iOS versions. Some of the projects are said to include the consolidation of all communications (texts, mails, IM) between two people inside a single screen, as well as a beefed up version of the "proactive assistance" functionality that Apple originally introduced back in 2015.

Apple's previous attempt at creating a social network, Ping, has failed to live up to the Cupertino-based company's expectations. However, this new report seems to highlight the fact that Apple is still actively looking at ways to improve its presence in the social network game. As such, even if these new projects will turn out to never see the light of day, Apple is still expected to make other attempts at competing in what seems to be the fastest-growing smartphone app category.

What do you guys think, would anyone be interested in an Apple-made Snapchat competitor?
Recommended Stories