New Apple iPhone videos show you how to find lost AirPods, use two lines and more
5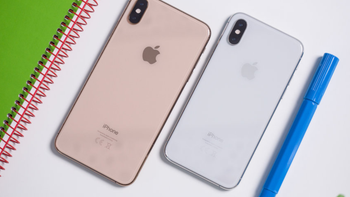 Apple has released another batch of mini video tutorials, each one giving you friendly tips on how to use a feature found on the 2018 iPhone models. Actually, some of these features are also available on some older models as well. The first video released today is helpful to those who are always misplacing their AirPods. Tap on the Find My iPhone icon and sign in using your Apple ID and password. You will see a map showing an approximate area where the AirPods are. A green dot on the map indicates that the AirPods are on and you can have the missing one emit a sound that should help you find it. If both AirPods are missing, you can actually have the sound come out of each one separately. If the battery is dead, or the accessory is turned off, the app won't help you at all.
The second video covers a topic we've discussed before, how to send and receive money through iMessage using Apple Pay. Any card in your Apple Wallet can be used to make a payment; the Apple Cash Card, which sits in your wallet, receives any cash that is sent to you. It's convenient and fast. The third video is all about the 7nm Apple A12 Bionic SoC that is at the heart of the 2018 iPhone models. The video shows how fast you can go from doing some work to playing a mobile video game on the device.
The 2018 iPhones each have an external single SIM slot and an internal eSIM chip that is embedded inside the phone. If you are using a carrier that supports the eSIM feature (AT&T, Verizon or T-Mobile), your iPhone can have two separate lines. You can have a CDMA and a GSM line or two GSM lines. Most users will set up one line for business and one line for personal calls. When you are on a call with one line, you cannot receive a call on the other line. If a call does come in on that second line, it can go to voicemail, but you will not receive a notification.