Apple pays $25 million to settle lawsuit over Siri
23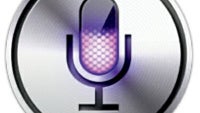 Apple has agreed to pay $24.9 million to Rensselaer Polytechnic Institute to settle a lawsuit over the creation of Siri. The virtual voice activated personal assistant
debuted in October 2011
with the unveiling of the
Apple iPhone 4s
. The lawsuit states that Rensselaer held Siri's patent and had licensed it exclusively to a Dallas firm called Dynamic Advances.
The settlement calls for Apple to pay Marathon Patent Group, parent company of Dynamic Advances, $5 million as soon as the lawsuit is dropped. Apple will pay the balance of $19.9 million once some conditions are met. 50% of the settlement money will go to Rensselaer, attorneys, and the previous holder of the exclusive Siri license.
While Apple will receive a patent license for Siri, the settlement protects the iPhone manufacturer from getting sued over the technology for just three years. For now though, the settlement keeps the case out of the courtroom. A trial was scheduled to start next month in the U.S. District Court in the Northern District of New York. It should be noted that Rensselaer has not agreed to the amount of royalties it will receive in the settlement, and that issue could end up in litigation.
The Siri patent (U.S. patent No. 7177798 B2 for "Natural language interface using constrained intermediate dictionary of results.") was awarded in 2007.
source:
AlbanyBusinessReview
via
MacRumors