Apple patents triple-lens, triple-sensor camera system
31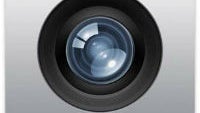 Regardless of our feelings towards the USPTO, we like the idea of this patent. Smartphones have essentially replaced point-and-shoot cameras in the marketplace as far as usage, but they haven't yet been able to fully match point-and-shoots as far as image quality. Now that manufacturers are finally moving past the inane megapixel race, we are starting to see some huge strides in that regards, and to that point Apple has patented a new camera system.
The patent is titled "Image capture using luminance and chrominance sensors" and it basically lays out plans to use three different sensors and three different lenses in order to vastly improve image capture quality and color reproduction in a mobile device. Each sensor has its own "lens train" to direct light towards it, then the image captured by each of the one luminance sensor and two chrominance sensors would be merged together to create the final image.
The layout that Apple has described should result in better image quality and also solves the problem of a "blind spot" that has come of other similar systems. This is accomplished by offsetting the two chrominance sensors so that the blind spots of each don't overlap.
We'd love to see the system in action, but as with many patents, there is no guarantee we will ever see it in a real device, let alone the devices Apple is set to announce in just over one month.
Recommended Stories