Apple patent looks to solve problems inherent to OLED displays
43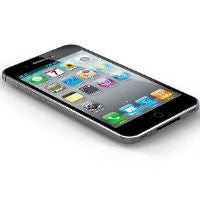 Apple has yet to actually release a device that uses an OLED display, although the technology has been rumored to come to Apple's various mobile devices from time to time. But, just because the tech hasn't been in an Apple product doesn't mean that Apple hasn't been working on OLED displays. A new patent shows that Apple has been trying to solve some of the inherent problems with OLED.
According to the USPTO, Apple has created a way to help with the problem of OLED displays "aging" faster than LCD displays. While OLED displays have the benefits of thinner and lighter than LCD (something body-image obsessed Apple is always looking for), the light output can change over time. Apple's filing for "Organic light emitting diode having photodiodes" uses photosensors built into the display to detect these changes and compensate accordingly.
Additionally, the multiple photosensors would be able to act as light meters for different areas of the display, so if the top part of your screen is in sunlight, but the lower is in shade, the display can adjust and change the brightness in different
pixel
groups in order to have the best display for different lighting conditions.
All in all, it sounds like some pretty good ideas. Whether or not they make it into an actual device is another story.