Apple patent award could lead to all-glass iPhone
43
Is Apple planning to introduce a new all glass version of the iPhone? A patent that the tech titan has received from the USPTO, covers an all-glass casing. To be precise, the new patent is titled
Fused glass device housings.
Lo and behold, Apple's design chief, Jony Ive, is one of the applicants of the patent.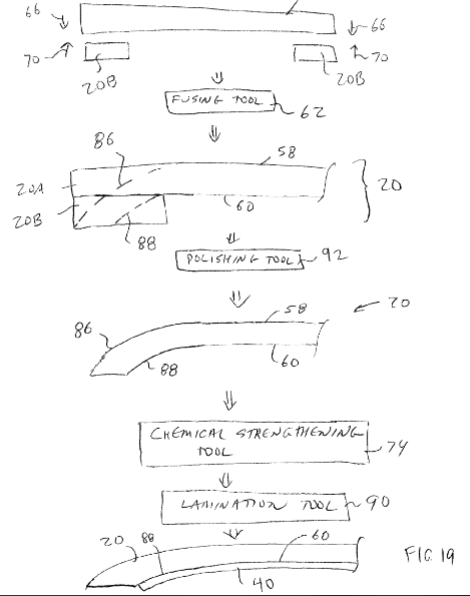 Diagram from Apple's patent award
Considering that more than one out of every four iPhone units experiences a cracked screen within two years, an all-glass Apple iPhone would seem like one of those ideas bound to be ridiculed in the future. But Apple apparently does have something up its sleeve: sapphire glass. We've seen videos and have heard all of the speculation that
Apple will use a sapphire glass screen for the Apple iPhone 6
, which could be the first step.
Using sapphire glass to produce an all-glass handset, makes sense in light of
the investment Apple has made to produce the material
. Not only is sapphire glass harder than Corning's Gorilla Glass, Apple already uses the stuff for the Touch ID fingerprint scanner embedded inside the home button of the
Apple iPhone 5s
. It is also used for the camera lens on iPhone units.
While Apple has the patent to produce an all glass iPhone, the question is whether or not it will follow through with such a project. Sapphire glass is not cheap, and a phone constructed entirely of a sapphire glass casing is bound to hit the consumer where it hurts the most, squarely in the wallet or pocketbook. Certainly the pricing of the material will start to come down, and it helps Apple that it will be producing its own sapphire glass. In other words, it will probably be quite a few years before an all-glass Apple iPhone sees the light of day.
source:
USPTO
via
AppleInsider