Apple part suppliers to have a wonderful start of 2013
10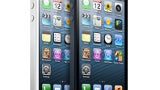 Some industry sources seem to believe that Apple isn't going to slow down anytime soon. In fact, Digitimes informs us that component suppliers for Apple are going to have a pretty strong starting quarter in 2013, due to upcoming new device models.
Although the months of January and February are expected to be somewhat slow for suppliers like TSMC (Taiwan Semiconductor Manufacturing Company) and ASE (Advanced Semiconductor Engineering), orders from Apple are forecast to increase substantially in March, as some sources expect the company to be targeting a mid-2013 unveiling of its new iPad and iPhone models. Such predictions do make some sense, as the latest, fourth-generation iPad got announced at the end of this October, making the traditional unveiling early in the year a bit unlikely. Meanwhile, although the latest iPhone, the iPhone 5, got announced and released in September, it wouldn't surprise us if the Cupertino company decides to pull the launch of its next handset a bit, due to increasing competition from rival Samsung. Besides, even if Apple decides against an earlier introduction for the iPhone 5S or 6, it might want to start accumulating stock early on in order to avoid supply shortages shortly after the device's launch.
Oh, how sweet it is to be a supplier for Apple these days...
source:
DigiTimes