Apple agrees to notify users when iOS updates throttle down performance
20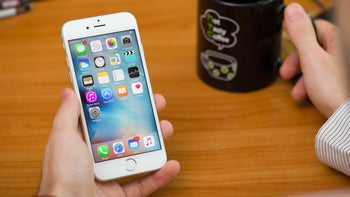 Following the last year debate about whether or not Apple should have informed consumers that some of its updates will slow down their iPhones, the UK Competition and Markets Authority kicked off an investigation to learn more about the matter.
The investigation only started after Apple admitted that the iOS update it pushed in late 2017 throttled down performance of older iPhones. Fast forward more than one year and it looks like the UK government and Apple have found common ground. Apple has officially agreed to notify consumers when an iOS update will affect the performance of their iPhones.
To ensure compliance with consumer law Apple has formally agreed to improve the information it provides to people about the battery health of their phones and the impact performance management software may have on their phones.
The
official statement
on UK government's website also mentions that Apple has agreed to provide easily accessible information about battery health and unexpected shutdowns,
which the company has already done
, along with guidance on how iPhone users can optimize the health of their phone's battery.
Everything that Apple agreed to applies both for current and future iPhones. In case any of the commitments made by Apple will be breached at any time in the future, the company could be sanctioned by the CMA (Competition and Markets Authority).