Apple not willing to share first weekend iPhone 7 sales numbers
53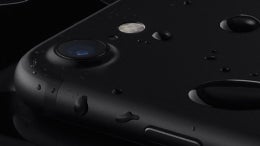 Starting tomorrow, September 9, Apple will be taking pre-orders for its brand new
iPhone 7
and
iPhone 7 Plus
, planning to ship the handsets beginning September 16 (when both models should be available in stores). In case you're curious to know just how many new iPhones Apple will sell in the first weekend of availability, we've got bad news.
In previous years, Apple proudly announced first weekend sales figures after each new iPhone launch, often reporting record sales (just like it
happened in September 2015
, after the iPhone 6s hit shelves). But things are changing this year: earlier today, Apple told Recode that it won't release "a first-weekend [sales] number."
According to Apple's statement, initial iPhone 7 sales "will be governed by supply, not demand," so the company believes that the first weekend sales number is "no longer a representative metric for our investors and customers."
Apple says that, thanks to an expanded distribution system that now reaches carriers and vendors in "hundreds of thousands of locations around the world", it already knows it's going to "sell out of iPhone 7." In other words, at the moment, Apple can't manufacture enough iPhone 7 units to meet the demand, though it's highly likely that, in the near future, production will catch up with demand.
Even if Apple isn't sharing first weekend iPhone 7 sales numbers, we'll probably still have estimates on how many units are going to be sold in the coming months. A previous report had it that Apple would manufacture over
70 million iPhone 7 units
this year alone, and all of them could be sold as soon as they hit markets around the world.