Apple might sell up to 7 million iPad minis this Holiday quarter
29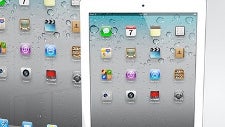 Looking at the iPhone 5 and the huge demand for it, it seems that the iPad mini will simply sell as much as Apple is ready to make. Right now, around two weeks after the launch of the iPhone 5 it still takes more than 3 weeks to arrive if you order it online.
So asking how much iPad minis will Apple sell this Holiday quarter, it all depends on how much it can make. And reports have surfaced that the company is having a tough time with some components. Nonetheless, most recently it has all started to ramp up nicely and it seems that Apple will be ready for the big launch soon.
"Despite continued yield challenges, the supply chain feels the much anticipated iPad Mini is on track to reach acceptable volume levels for a launch over the next month,"
Topeka analyst Brian White wrote in a note. "That said, we believe that supply constraints will initially hold back the full sales potential during the first month or so of the launch."
With this in mind, the analyst's expectations are for Apple to sell between 5 and 7 million iPad minis. So far, the
iPad mini rumor
has been repeated so many times from so many sources it almost seems official. Let's not forget it is not actually, though, and Apple is still to price its 7.85-inch compact tablet.
source:
AllThingsD