Apple might need to reveal iPad sales to prove Samsung tablets have hurt them
58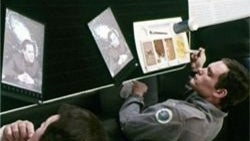 Apple has managed to fight Samsung
pretty successfully in Germany as we've seen recently, but getting an injunction on Samsung sales in the Land Down Under might prove harder as an Australian court may need to have
Apple reveal sales figures for its iPad
in the US and the UK. The data would help Apple better reason its case in court, while otherwise Apple's claims would remain without any factual weight, Federal Court Justice Annabelle Bennett noted in Sydney Federal Court.
"Unless Apple puts on evidence showing the impact in the U.S. or U.K., I can't draw any positive assumptions,"
Bennett stressed.
At the same time, the
judge doesn't

force

Cupertino to unveil sales
figures and denied Samsung's plea for that.
Samsung represented by its lawyer Neil Murray made the opposite case saying that if people want an Android product, they will buy it. The huge battle has grown to
downright ridiculous
as Samsung is making a point that Apple has stolen its iPad design (pictured above) from the 1969 Stanley Kubrick movie
"2001: A Space Odyssey."
The latest victim of the Apple Samsung legal boxing match was the
Samsung Galaxy Tab 7.7
, which got unveiled at IFA and then quickly removed from the stands as if the announcement never happened. What's your take on this Australian development and which company are you siding with?