Apple met with Sony and Paramount about potential "transformative acquisition"
19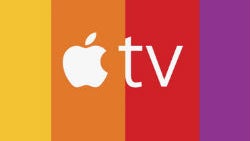 We've known for a while that Apple wants to get into the video content business and has dipped its toe in with a couple projects -- Carpool Karaoke and Planet of the Apps -- but it looks like Apple may have an even bigger move in the works that could include a major acquisition to help propel the original video content plans. The strange thing about the report is that it appears there is some internal competition at Apple as to how to move forward with Robert Kondrk, Eddy Cue, and Jimmy Iovine all trying to make deals.
According to a new report, Eddy Cue has a potentially "transformative acquisition" in mind for Apple and has met with Paramount Pictures and with Sony's TV and film teams. Apple was rumored to have talked with
Time Warner
about an acquisition before AT&T closed that deal, and it seems like Apple is once again considering buying a production studio rather than just buying TV content. However, no one is sure what to expect because of the aforementioned competition within the company.
Not only does that competition make it unclear what Apple's plans are, it also implies that even Apple doesn't know what path it should take. That makes any potential deal less likely, but not out of the realm of possibility. Of course, there's also the issue that Apple has always been a hardware and software company, and although it has excelled at distributing media, actually being a content creator is a very different business. Acquiring the talent to make that work would be better than Apple thinking it could do it alone, but it's unclear if such a move would add to Apple's business or simply pull focus from the hardware and software businesses.