Apple may help Foxconn buy Sharp's LCD business
0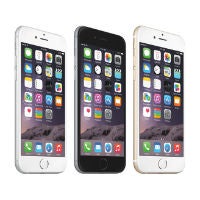 If a new report is right, Apple might be trying to get a bit more control over its supply chain. Foxconn, a company inexorably tied to the assembly of iOS devices, has placed a bid to purchase Sharp's spinoff LCD business. That alone doesn't sound like that big a deal, but the full story is that Foxconn wouldn't have been able to make the bid without an investment from Apple.
According to
Nikkei
, the Sharp LCD business is worth approximately $2.5 billion, and Foxconn is looking to purchase a majority share of the company. It is unclear how much Apple would contribute, but Apple already has a stake in Sharp LCD. Apple has operational control over plant number 1 in Kameyama, Japan, which produces all iPhone displays, because Apple supplied more than half of the $987 million cost to transition that plant from manufacturing HDTV displays to smartphone displays. Sharp LCD is also reportedly a major supplier of the 12.9-inch displays needed for the
iPad Pro
.
The report makes the deal sound like a win all-around with Apple getting more control over production, Foxconn getting involved in production, and Sharp being able to keep its Japanese staff. The talks of a partnership between Sharp and Foxconn intensified last month, but it is still unclear if or when a deal might come through.