Apple may have to pony up about $500 million in settlements in a price-fixing case
6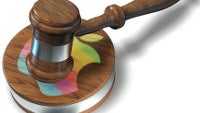 It was back in April
last year when the US Department of Justice filed charges with Apple and several book publishers, such as Penguin and Simon & Schuster. The reason? Price-setting around the time of the launch of the iBookstore.
Everyone of the charged publishers has since ponied up the cash and settled with the states it did harm to, in a combined settlement worth $166 million.
Interestingly enough, however, Apple continues to deny any foul play, and has instead filed an appeal. Should Judge Cote, presiding over the case, decide to ignore the appeal,
Apple may face up to $490 million in damages
, according to multiple sources, including the law firm engaged in the class suit. This is due to several reasons. First, Apple is considered to be at the bottom of this, and the initiator of the price-fixing. And second, a closer examination of the paid amounts by each publisher reveal a trend: the longer it took to settle, the more the companies had to cough up in settlements:
"
Just looking at the percentages straight, the plaintiffs at least appear to have some sort of good strategy in terms of settlements, so the later settlements don't get as good a deal. That means Apple's in for more of a jolt.
" commented NYU professor Harry First for Law360.
With everyone but Apple agreeing to a multimillion settlement, it looks like Apple is simply dragging this out. Regardless, until an official verdict is out, we'll have to wait and see. Innocent until proven guilty, remember?
source:
GigaOm