Apple may fully abandon Google in favor of Bing or Yahoo search in Safari
71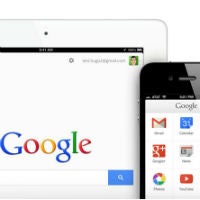 It is no secret that Apple has been trying to move away from Google integration in its products for a while now. The first move was to introduce Siri, which used services like Wolfram Alpha and Yelp for as much as it could, before defaulting to Google. Then, Apple removed YouTube and Google Maps from iOS in favor of its own maps app, and replaced Google with Bing search for Siri. Now, word has it that Apple might be planning to leave Google behind in Safari as well.
A new report from
The Information
notes that the latest deal to use Google as the default search engine in Safari is set to expire in 2015; and, Microsoft and Yahoo have each been reaching out to Apple about becoming the new default for Safari. Supposedly, both companies have already made pitches to Apple's senior vice president of Internet Software and Services, Eddy Cue, about becoming the default search engine for Safari.
Based on history, it appears as though Microsoft may have a bit of an advantage, because it has already made deals with Apple to get Bing to be the search engine for Siri as well as Spotlight. Of course, it should also be noted that it is possible for Apple to continue using Google search as the default in Safari. Just because the deal is expiring and others want to take over the services doesn't mean it will happen. Although, this would be another pretty big hit to Google after Firefox also recently decided to replace Google search as the default in its browser.