Apple may be planning to ditch carriers and offer its own wireless service
77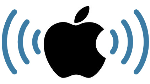 This is not really a new idea, but an analyst thinks that right now may be the best time possible for Apple to toss aside the pesky carrier system and begin to offer its own wireless service directly to iPhone and iPad customers. The idea of subverting the carrier system is one that we think of in terms of Google and the supposed push of the Nexus One to break the carrier stronghold (though we don't fully believe that was ever really the aim), but in regards to Apple the idea was one that came to light in the Steve Jobs bio.
Jobs had wanted to replace carriers
, and spent a lot of time on the idea in the years leading up to the original iPhone launch. Jobs' vision was to use unlicensed WiFi spectrum to create Apple's own carrier network.
Wireless industry strategist Whitey Bluestein doesn't posit as to how Apple would create its own wireless network, but he does believe that the time is right for the move to happen. Bluestein has a history of working with major wireless carriers and big name tech companies like Microsoft, Nokia and Best Buy. Bluestein says that Apple's infrastructure of retail distribution combined with its iTunes platform (and the stored payment data for 250 million people) give it the perfect base to launch its own wireless service, and Apple has pending patents from 2006 which pertain to network architecture.
Bluestein thinks that Apple will be the first to move on this, and leave Google "scrambling" to catch up. The logic there is that Google "lacks retail distribution, experience with subscriber services, and the iTunes ecosystem of content." We would definitely agree with the first two points there, but the Google Play store is catching up to iTunes in terms of content very quickly.
The only bump in the road for Apple would be in regards to carrier subsidies, which would quite obviously disappear if Apple were its own carrier. Apple could use its vast cash reserves to lessen that hit, but it would still be losing upwards of $380 per handset, unless it could convince customers to buy iPhones at full price. Of course, if carriers start to push back and lower Apple's huge device subsidies, that may be just the push needed for Apple to start its own carrier service.