Apple makes iLife app suite free with new devices: iMovie, iPhoto and Garageband updated
8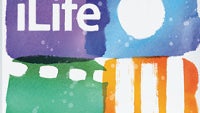 Apple has just unveiled an overhaul to its iLife entertainment app suite with new versions of iPhoto, iMovie and Garageband.
These are some of the best apps on iOS, and good news is that Apple is slashing their prices down from $4.99 each to… completely free with the purchase of new Macs and iOS devices. With that in mind, let's dive in the updates.
Apple's iPhoto gets has a brand new look for the iPad that is cleaner and modern.
"Browsing photos has never been faster or smoother thanks to 64-bit,"
Apple's software head Eddy Cue noticed.
Apple has also given a complete overhaul to iMovie for iOS. The new iMovie is now cleaner and sharper focused on editing and sharing your videos.
The brand new Garageband is now better integrated with iCloud so you can start a song on an iOS device and continue on a Mac or vice versa. Garageband will now support 16 tracks on iOS, up from eight previously. Apple also demonstrated a new feature, Drummer, a neat way to add multiple drum tracks and better compose your songs.
All three new iLife applications will get the update today (it should be available at the links above in a few hours).
source: Apple