Apple job openings hint at renewed focus on Siri
3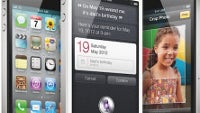 Apple has opened 12 Siri-related positions
for engineers and interaction designers in a move that could signal a renewed focus and updates coming to its virtual assistant. The job openings were spotted by Fast Company, and come after Siri co-founder Adam Cheyer left Apple in September 2012, followed by two other founding members of the company.
One possible logical explanation of all this is that Apple is taking Siri in a direction that its creators did not like, but that's just a speculation. In either case, it is clear that Apple remains focused on Siri.
Siri launched as an intelligent voice assistant and one of the highlights of the iPhone 4S. Since then it has made its way onto the iPad and has evolved to understand and reply about more topics.
Google has responded to Siri with its Voice Search that not only works in many more languages, but is also much much faster as we've seen in
various comparisons
.
Voice Search is now available on iOS
as well.
But with this ramp up, Apple might take Siri to a comprehensive system-wide level, something that would make a huge difference. When and whether this happen remains an open question though.
source:
Tom's Hardware