Apple is reaping a mind-blowing 93% margin on iPhone 5 memory
99+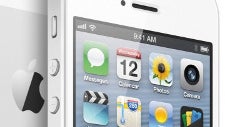 The
Apple iPhone 5
might not have met
Wall Street analysts expectations
for mind-blowing sales over the first weekend, but at 5 million it is definitely selling great when it comes to our definition of great. With that come some great margins for Apple. Here is why.
First, let's mention that the iPhone 5 costs just as much as its predecessor the iPhone 4S. Prices start at $199 for the 16GB model, and go up to $299 for the 32 gig iPhone and $399 for the 64GB version.
That is interesting because those $100 increments do not have anything to do with declining memory prices. While other companies like Amazon now have lowered prices on their models with more memory, Apple continues to go with a $100 premium.
What's the gross margin on that?
How about 93%. Yes, that's right Apple is selling you a gigabyte of additional memory for $6.25, while it buys it for merely $0.42.
We were surprised to see Apple continue to charge $100 for each incremental 16GB of NAND, given that AMZN is charging $50 (Kindle Fire HD 7" and Kindle Fire HD 9" LTE) to $70 (Kindle Fire HD 9" WiFi) for each 16GB of NAND. We estimate that Apple is able to procure NAND flash for ~$0.42 per GB (at market prices or better), while reselling for $6.25 per GB (calculated as $100 for each 16GB of step-up). This implies a favorable 93% gross margin on NAND, RBC Capital's chip analyst Doug Freedman explans.
Don't you feel that's a bit too greedy even for Apple? Android phones and even Windows Phone 8 devices are now both supporting microSD expandable storage (the much, much cheaper option), but iPhones remain the only devices to rely only on built-in NAND memory.
source:
Barrons